Christmas Pudding 15 Pack
Ridiculously tasty horse treats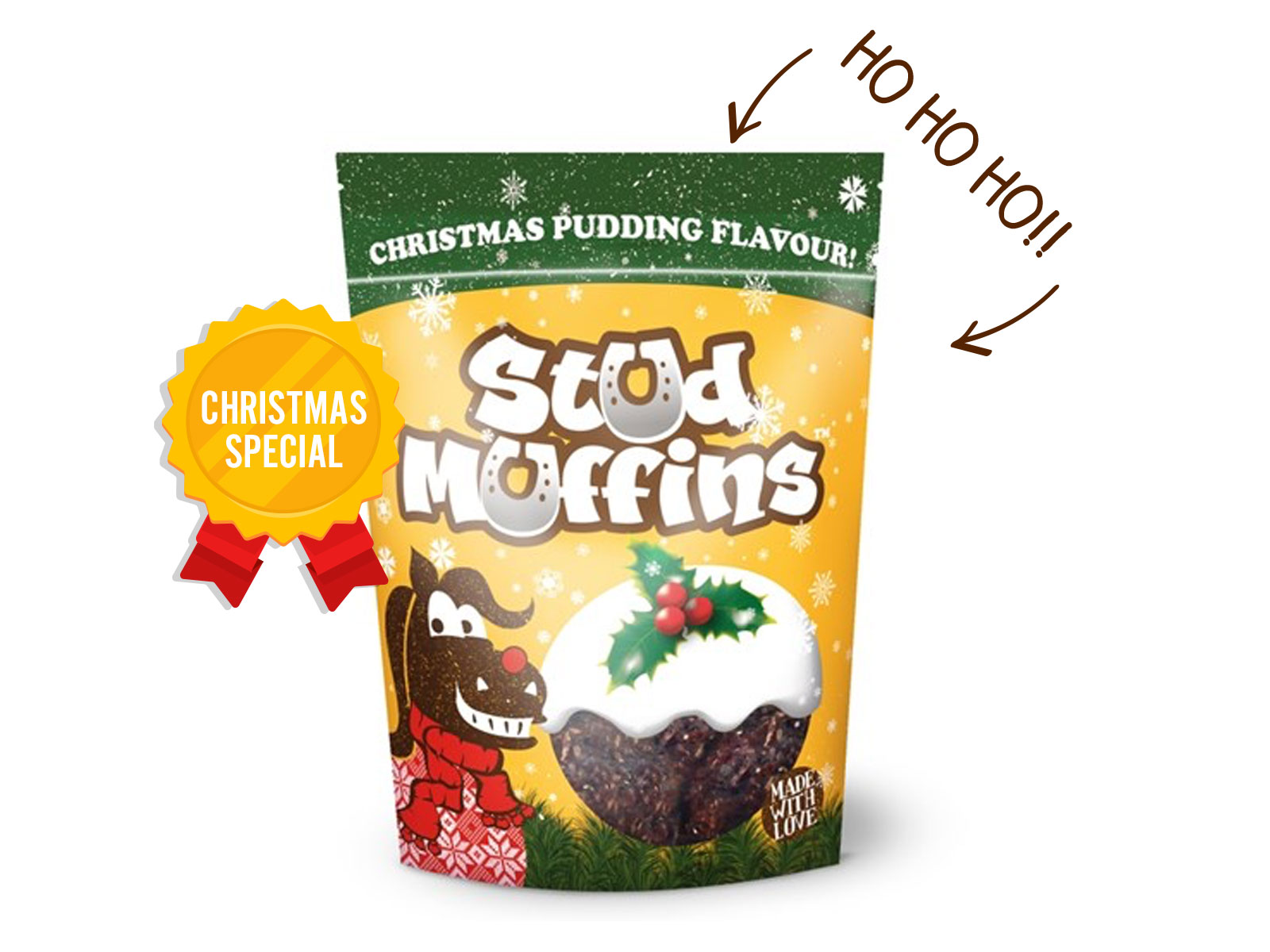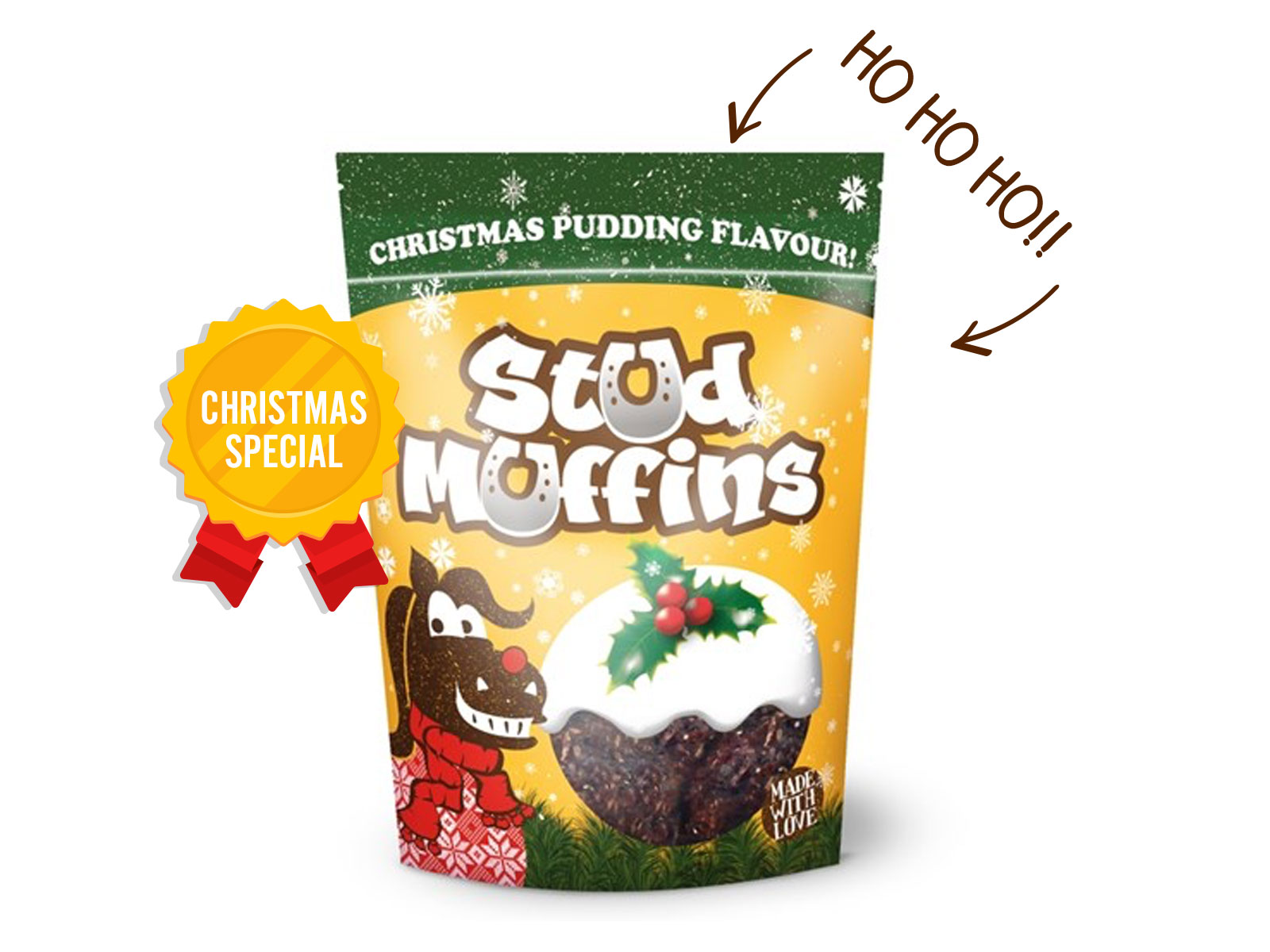 They're back!!! Back for a limited time only, our festive Stud Muffins in Christmas Pudding Flavour as sure to be a sell out once again so get them before they are gone...
Christmas Pudding Stud Muffins are only available in the run up to Christmas while stocks last so be sure to snap them up before they are gone for another year.
Stud Muffins are handmade in our factory in Ayrshire, Scotland, each delicious treat is made using high quality, human food grade raw materials and every single muffin is fully traceable to single ingredient source, ensuring the absolute best for your horse.
Ingredients
Containing a host of wholesome ingredients including oats, wheat, barley and forified with linseed and fenugreek, ensuring they are as tasty as they are healthy.
Good to know
Christmas Pudding Flavour!!
Stud Muffins are ridiculously tasty horse treats, handmade in Scotland, UK.
Available in 3 different pack sizes
Utterly addictive
Contains Linseed & Fenugreek to promote a shiny, healthy coat

Other products you may like
Explore the full Stud Muffins range
The ideal way to try Stud Muffins for the first time or simply as a handy pocket-sized treat!
15 delicious Stud Muffins packed in a re-sealable bag to ensure your muffins stay as fresh as they day they were baked!
Countdown to Christmas with our ridiculously tasty Mini Stud Muffins Advent Calendar. Hiding behind each of the twenty-four doors is a miniature Stud Muffin in Christmas Pudding flavour.