Made with Love
Our tasty horse treats are hand made in Ayrshire. Likit Products took over production of Stud Muffins in 2014 as we have always loved the products. Our Brand Manager Lindsay's horse was a complete Stud Muffins addict so we knew the product range would be a hit with our customers!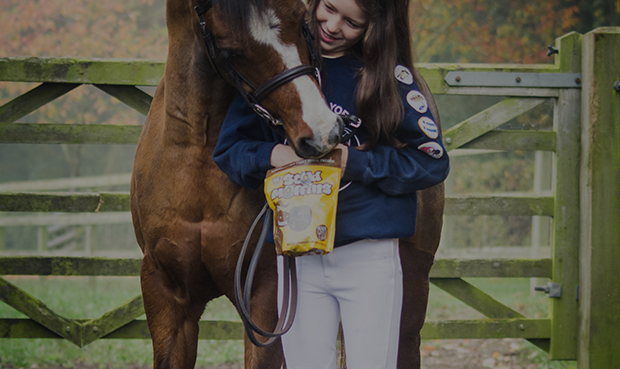 Our History
For those of you who weren't aware Stud Muffins actually originated in Canada by a lovely lady called Sandi Augustine... We've kept the same recipe that has been harnessed for over 20 years.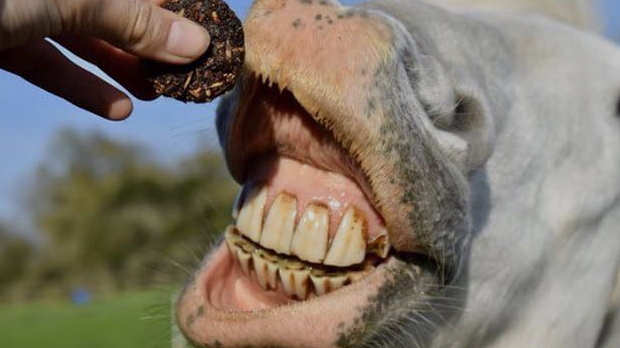 Our team
You may have guessed but we're a little horse crazy! Our team form part of the larger gang working on such brands as Likit, Thomas Pettifer & Co and Bizzy Horse.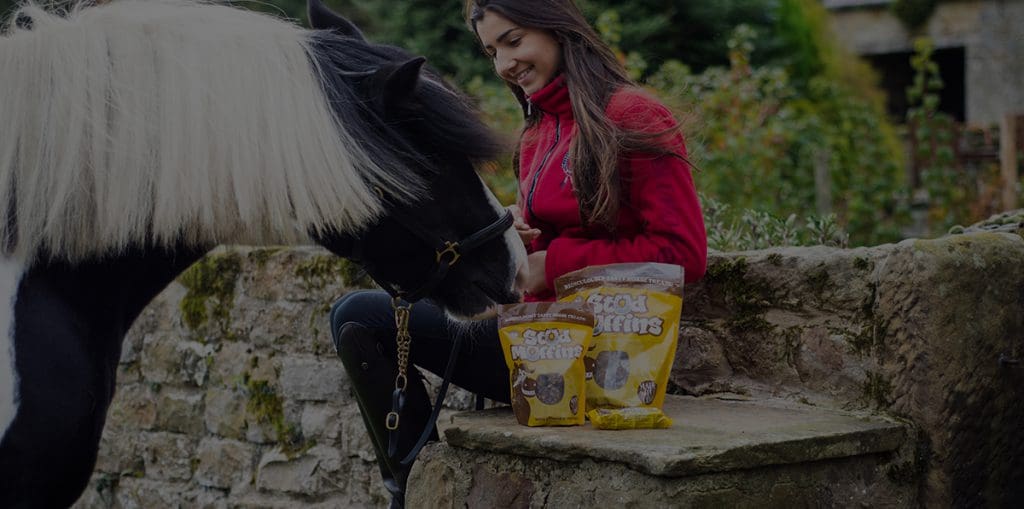 How they're
made
Stud Muffins are manufactured in Ayrshire, Scotland in the same factory as the world famous Likit toys and treats. Whilst we can't give away all our secrets, our treats are handmade using the finest human food grade raw materials to ensure the best for your horse.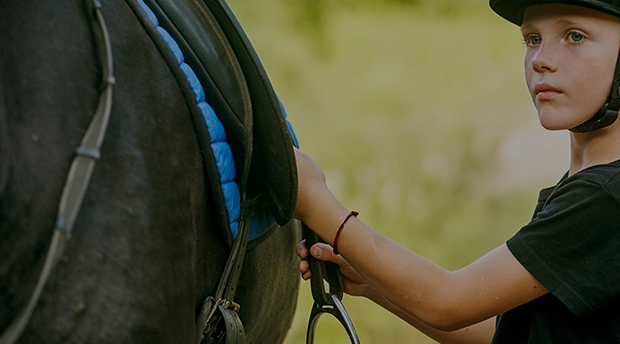 What's in
them?
Our super tasty treats contain a host of delicious ingredients including Oats, Barley, Wheat, Molasses, Linseed and Fenugreek to ensure they are tasty as they are nutritious. Our packaging is specially designed to ensure they are kept as fresh as the day they were baked.