45 Pack Horse Muffins
Ridiculously tasty horse treats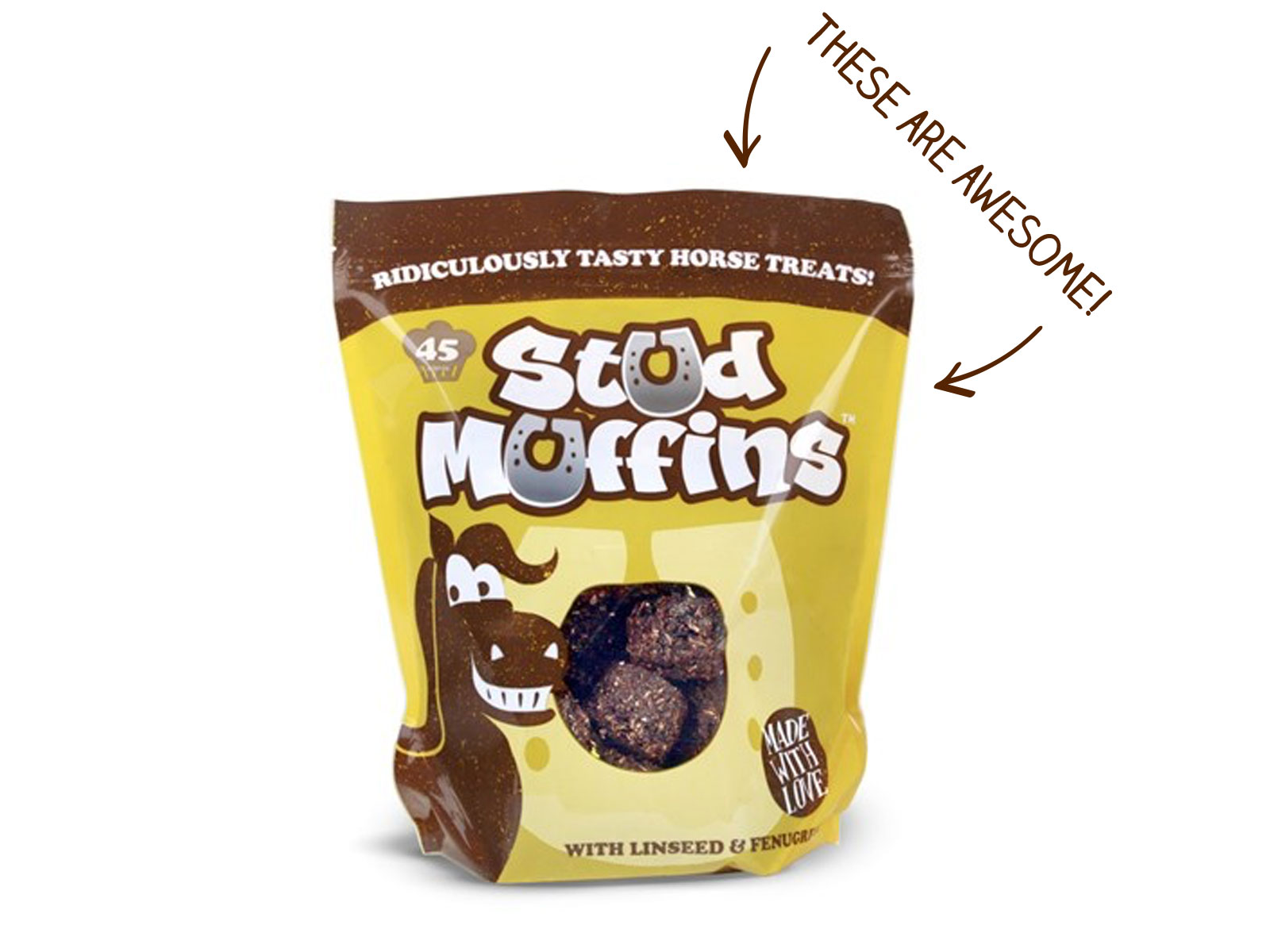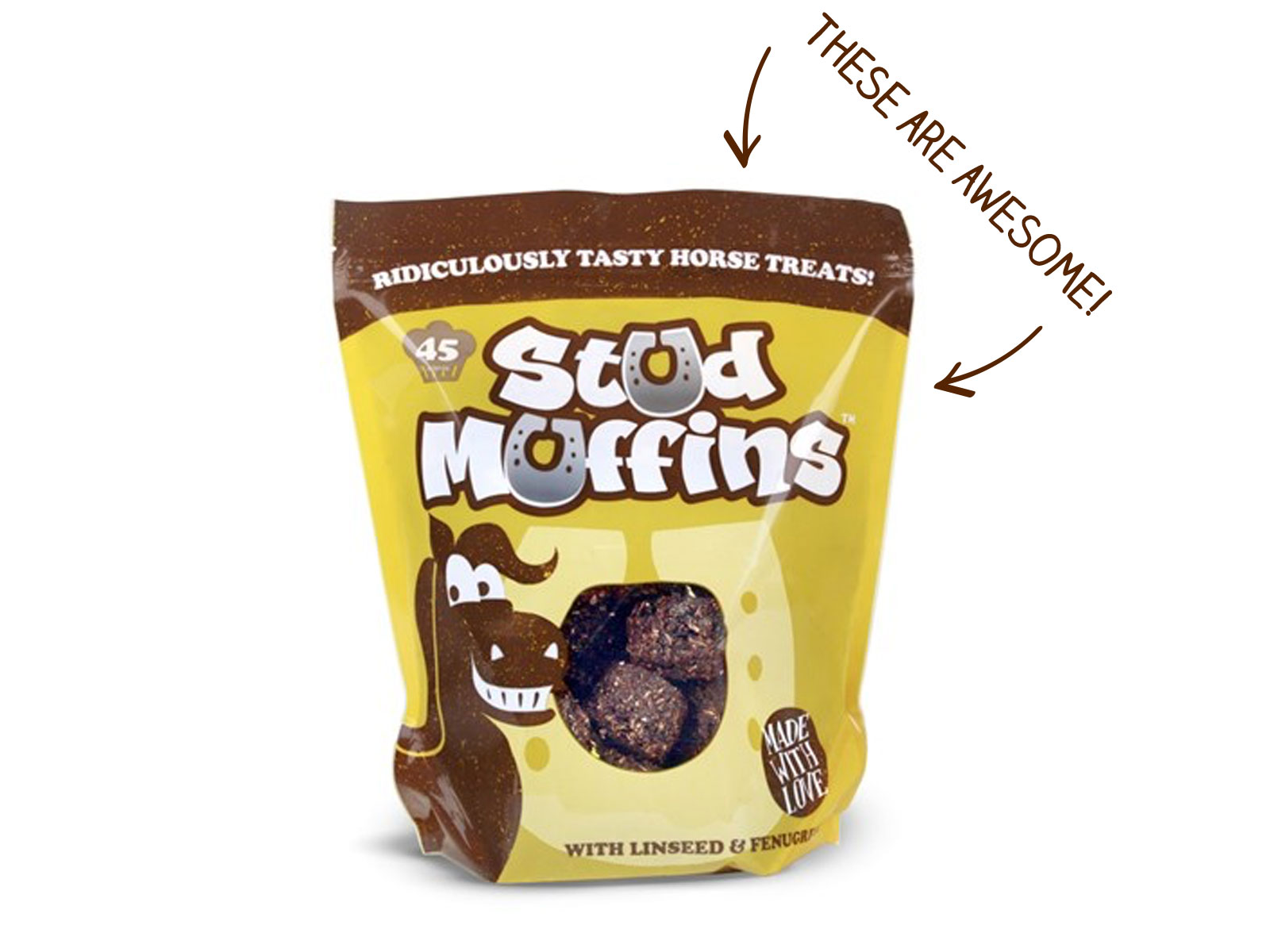 Forty Five delicious Stud Muffins packed in a re-sealable bag to keep them as fresh as the day they were baked.
Each bag contains 1.2kgs of yummy Stud Muffins, equating to approximately 45 delicious treats (as Stud Muffins are all handmade the weight per muffin can vary).
Stud Muffins are handmade in our factory in Ayrshire, Scotland, each delicious treat is made using high quality, human food grade raw materials and every single muffin is fully traceable to single ingredient source, ensuring the absolute best for your horse.
Ingredients
Containing a host of wholesome ingredients including oats, wheat, barley and forified with linseed and fenugreek, ensuring they are as tasty as they are healthy.
Good to know
Stud Muffins are ridiculously tasty horse treats, handmade in Scotland, UK.
Available in 3 different pack sizes
Utterly addictive
Contains Linseed & Fenugreek to promote a shiny, healthy coat

Other products you may like
Explore the full Stud Muffins range
The ideal way to try Stud Muffins for the first time or simply as a handy pocket-sized treat!
15 delicious Stud Muffins packed in a re-sealable bag to ensure your muffins stay as fresh as they day they were baked!
Made from our ridiculously tasty formulation, the Stud Muffins Celebration Cake is the ideal way to mark a special moment or event, all you need to do now is decide how to decorate...