Celebration Cake
Ridiculously tasty horse treats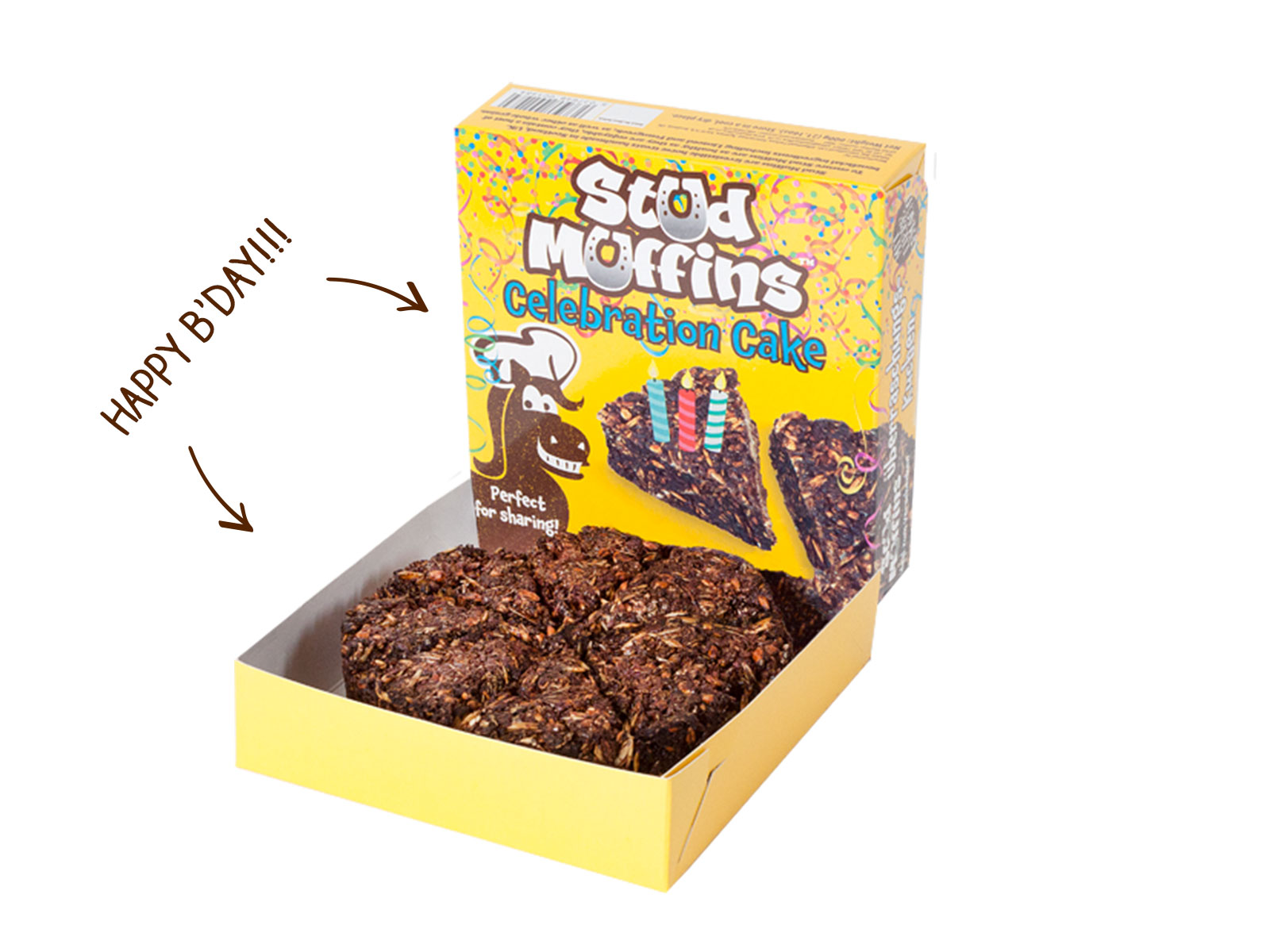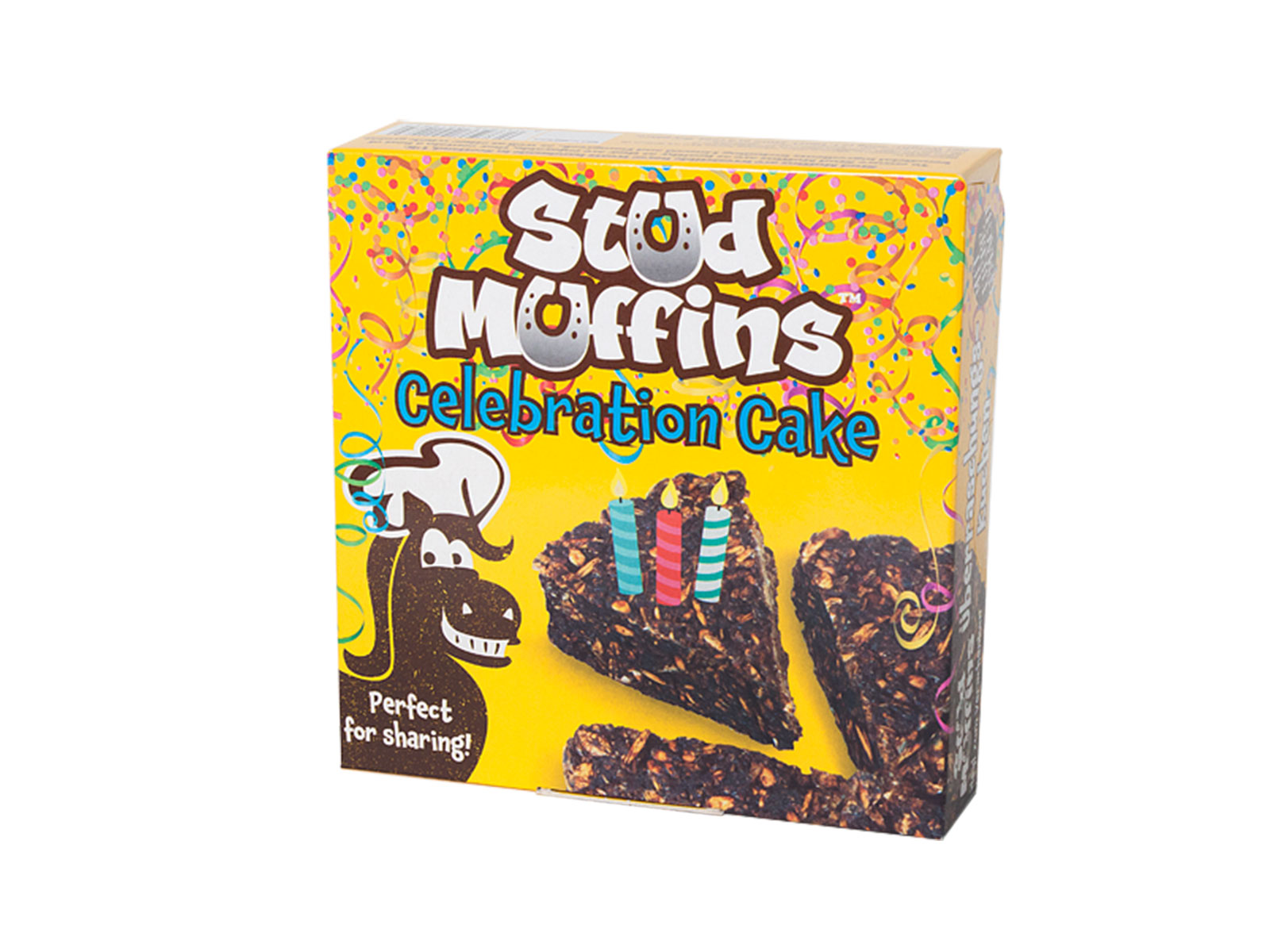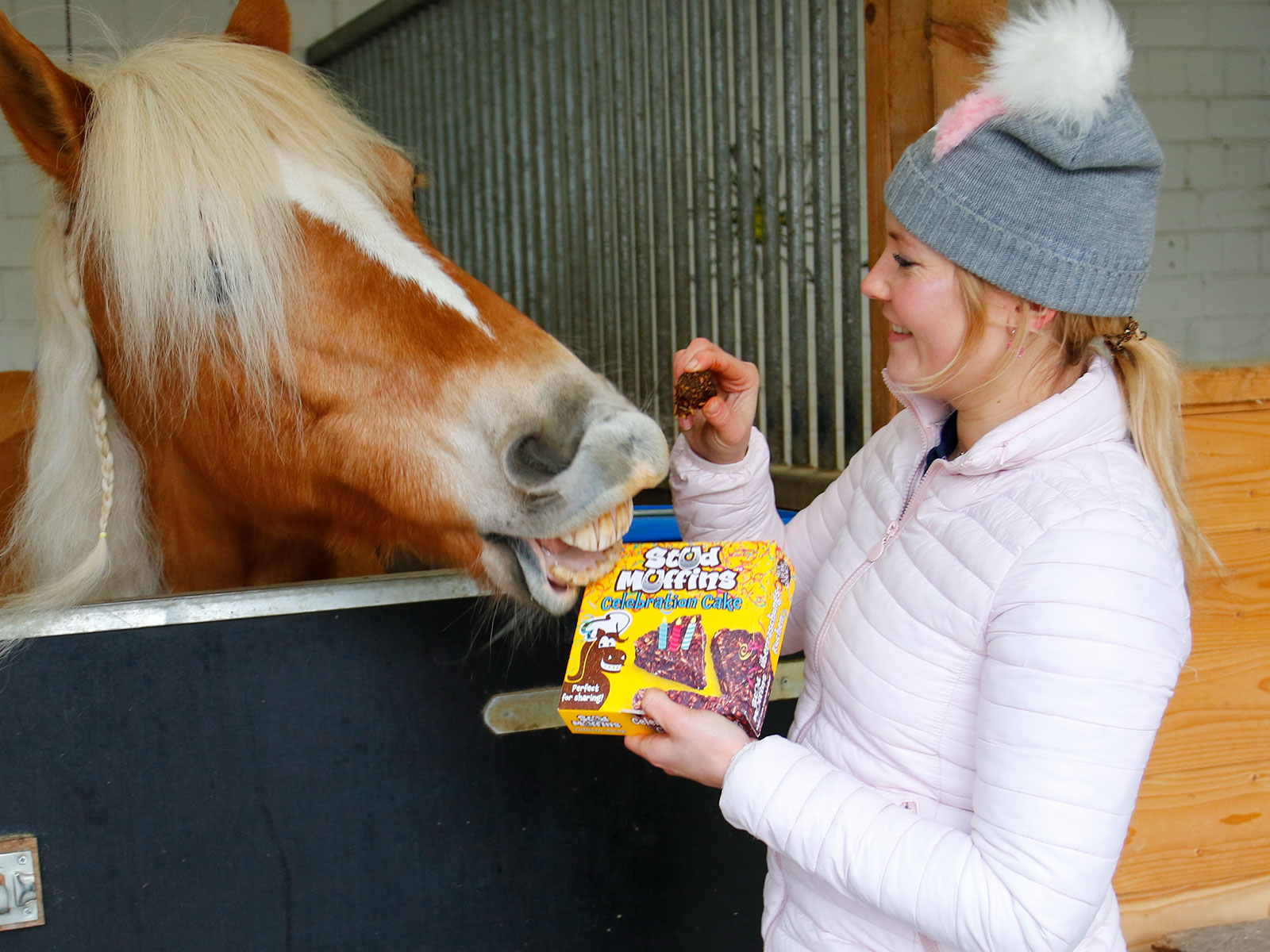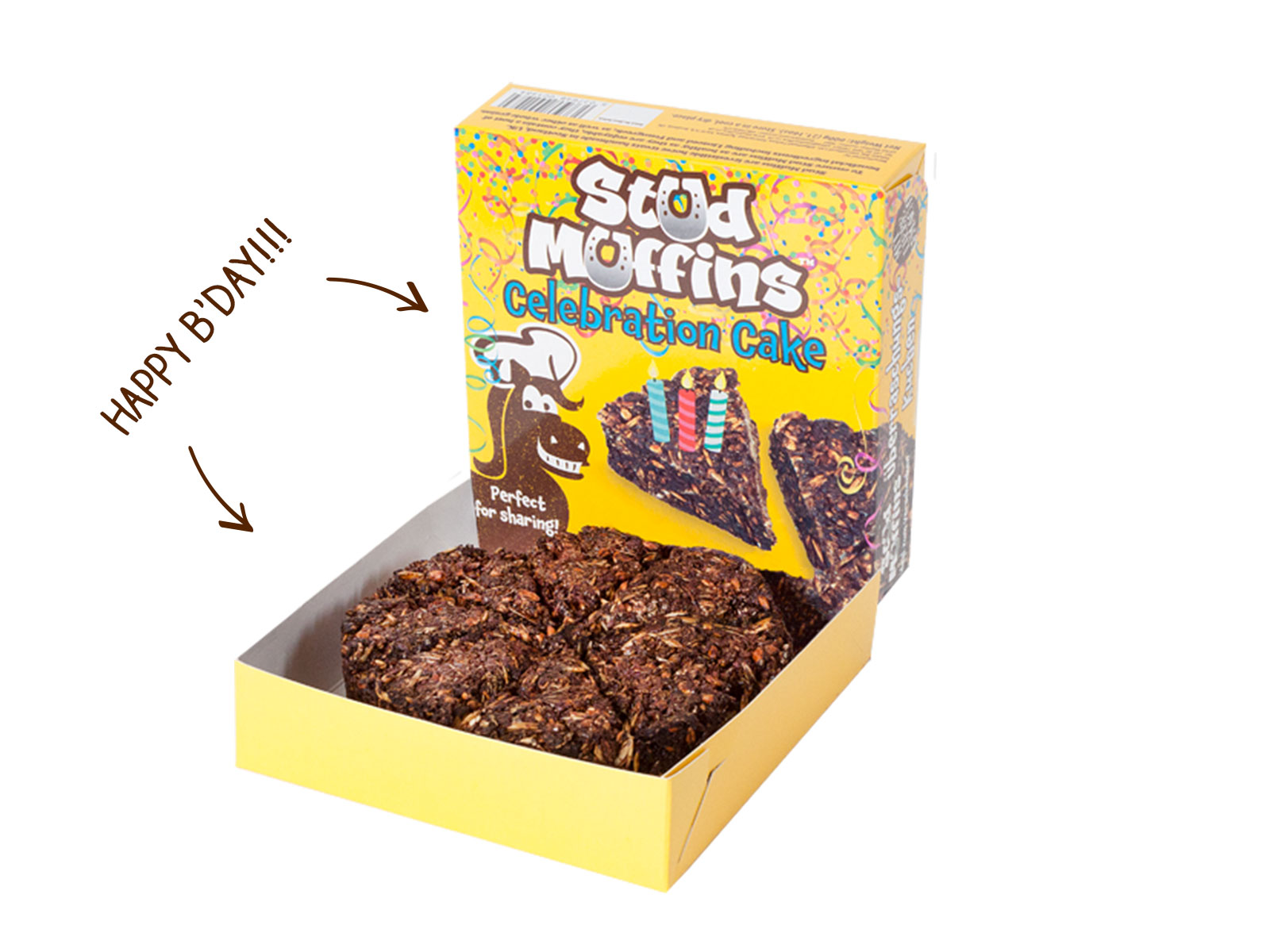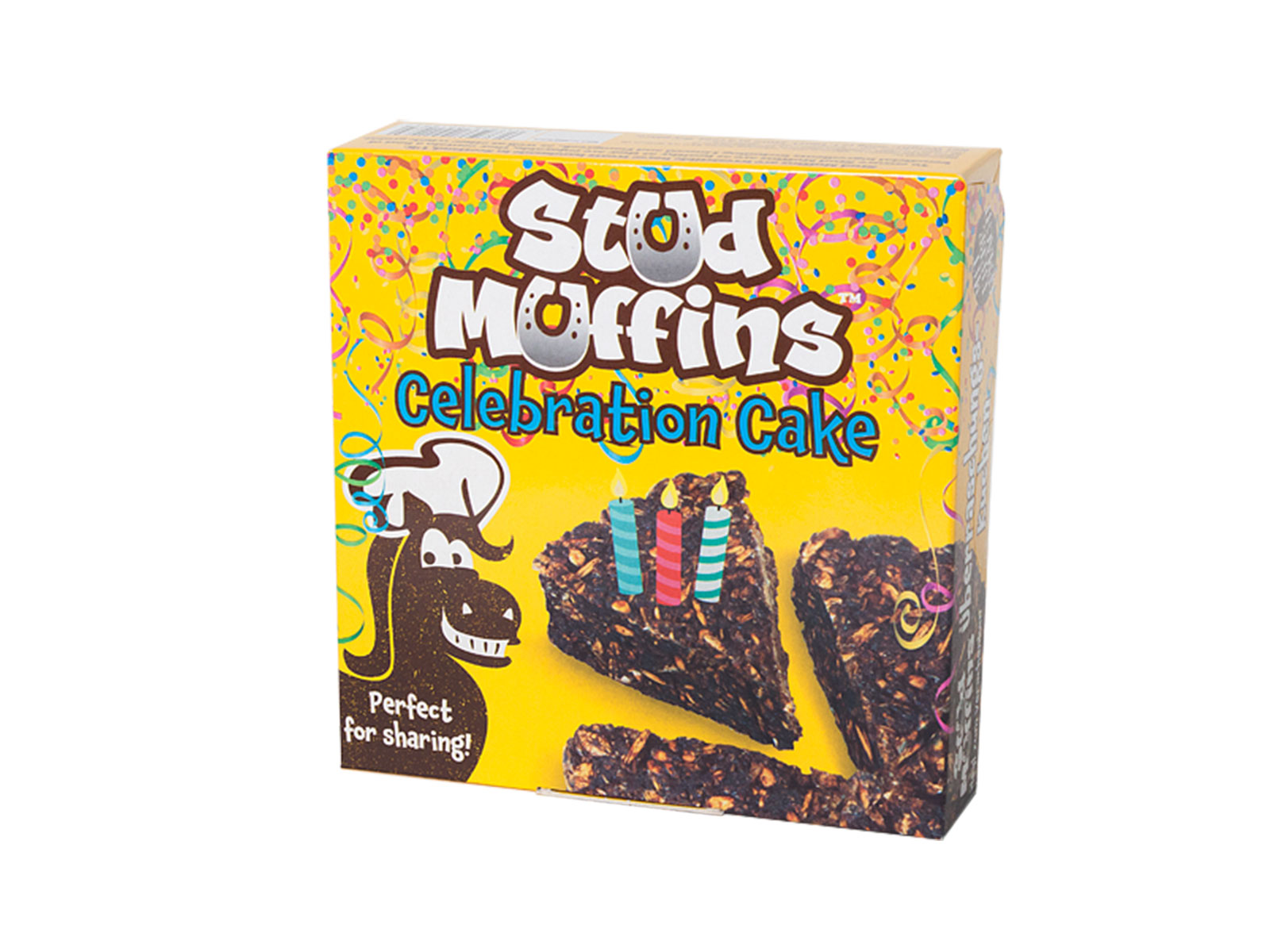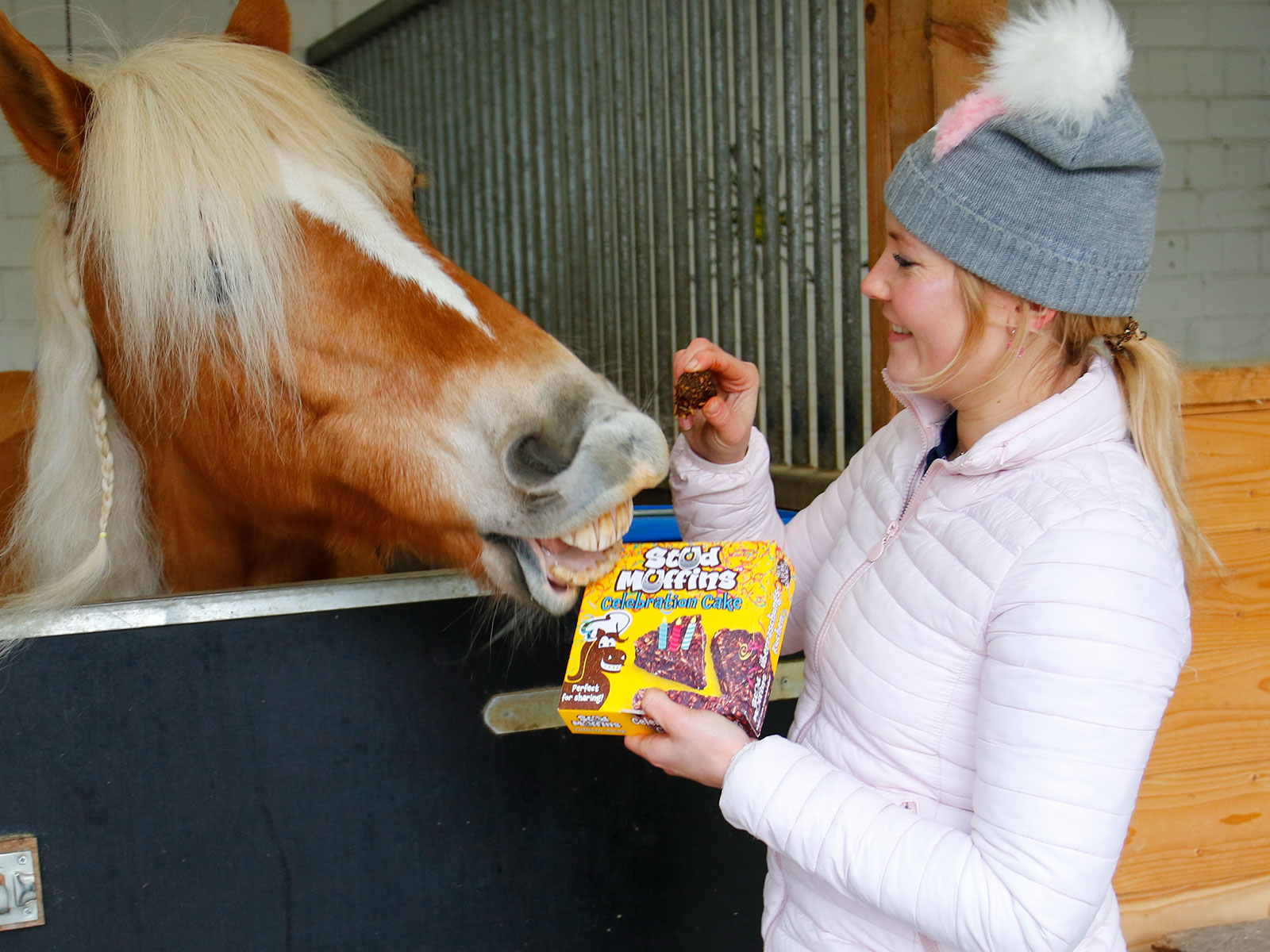 Stud Muffins Celebration Cake perfect for sharing!
The ideal way to mark a special moment or event, this attractively packaged Stud Muffins Celebration Cake comes wrapped in printed greaseproof paper and in an eye catching gift box. Pre-sliced into 8 pieces, it's perfect for sharing with all your horsey friends.
All you need to do now is decide how to decorate! How about some carrot candles, peppermint decorations or even write a message in icing, the options are endless...
Please do remember to share your creations on our Facebook or Instagram page, we will be picking our favourite each month to win some Stud Muffins goodies! If you don't have a social media page then drop an email to sales@studmuffins.co.uk with your photo or video.
Ingredients
Containing a host of wholesome ingredients including oats, wheat, barley and forified with linseed and fenugreek, ensuring they are as tasty as they are healthy.
Good to know
Stud Muffins are ridiculously tasty horse treats, handmade in Scotland, UK.
Available in 3 different pack sizes
Utterly addictive
Contains Linseed & Fenugreek to promote a shiny, healthy coat

Other products you may like
Explore the full Stud Muffins range
The ideal way to try Stud Muffins for the first time or simply as a handy pocket-sized treat!
15 delicious Stud Muffins packed in a re-sealable bag to ensure your muffins stay as fresh as they day they were baked!
Forty Five delicious Stud Muffins packed in a re-sealable bag to keep them as fresh as the day they were baked.